JBH Consulting develop and host all types of web site ranging from a very simply one page solution through to ecommerce, portfolio and pictoral including video . All of our sites make use of our own Content Management Software to modify the information in your site for which you will receive comprehensive training. We can convert existing web sites to become Responsive and fully test our solutions against Google standards.
We have offered these services including email and spam filtering for companies throughout Solihull and the West Midlands since 1998. We offer a service to update the web site content for companies who are too busy to do this for themselves.
This means we can demonstrate we have the experience to develop and support the web site to suit your business needs.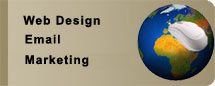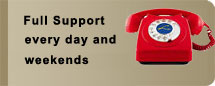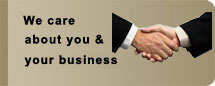 You can speak to us in person every day of the week as well as evenings and weekends for technical support and this is what makes our Customer Care "special". Our clients like this.
Our software provides an easy method of writing your own Blogs or News features for others to enjoy. Google likes to see your site contain useful information in addition to the detail you provide about your products and services.
| | |
| --- | --- |
| | With our own software you can change and manage the content of your web site from anywhere in the World without the delays of waiting for technical people to do this for you. |
| | With our design, your web site is optimised to give you the best opportunity to be found easily in search engines such as Google. |
| | We are available to help you in person every day and evenings including week ends |

For Solihull. Birmingham and Midlands web site design, hosting , professional maintenance on secure servers with full email provision , JBH Consulting continue to work with you and for you providing support when you need it including evenings and weekends
| | |
| --- | --- |
| Follow us on Facebook and Twitter for useful hints and tips | |

And just for fun, we got up early to record the Olympic Torch being carried through Solihull High Street. Your can use this technique completely free of charge to embed your own videos in your web site using our own content management software.